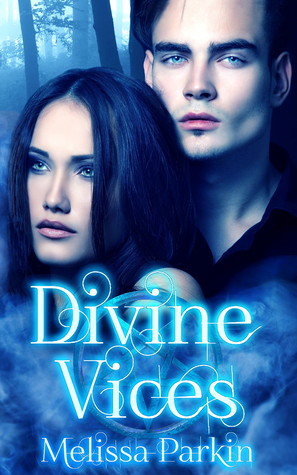 Genre:YA Paranormal Romance
Publication date: September 29th, 2015 (Originally published on November 2nd, 2013)
Pages: 415 (Kindle Edition)
Rating: 4/5
Summary:
The last thing sixteen-year-old Cassie Foster needs is trouble, but that doesn't stop him from finding her.
Nine months after the tragic accident that killed her mother and sister, this high school junior just wants a fresh start. Settling down in the quiet town of New Haven, Maine, she's found peace at last…until the new resident bad boy, Jackson Matthews, comes into the picture. Arrogant, sarcastic, and devastatingly sexy, he's the very last thing Cassie wants to entertain. Romance was never part of the plan. But when terrifying circumstances drive these two together, she finds herself further in over her head than thought possible. As local girls begin disappearing, Cassie can't help but wonder if it's just a coincidence that everything started when this blue-eyed Casanova strolled into town. Will falling into Jackson's arms mean she'll be falling victim to a real lady-killer…or worse?
The answer will open the door to a world she never thought possible.
My review:
This is about a girl named Cassie who just moved into a new town to start a new life after her mother and sister's death. Not long after, a new boy named Jackson enrols in the same school as her and since his arrival, things in town starts to change as many girls disappear.
I read this not knowing too much about it. I read the summary once and the moment I started reading it, I already forgot what the book was about. I was amazed by the writing style of the author. It was easy to read and there weren't so many long descriptions.
For about the first hundred pages, nothing supernatural really happened, maybe there were a few mentions here and there, but I felt like I was just reading a YA contemporary romance book. I didn't mind though, I was entertained with Cassie's best friends and the arrival of Jackson. I've always loved love/hate relationships. There's enough romance in it, I was glad it wasn't cheesy because gosh, I'm just tired and annoyed of cheesy romance couples!
I also loved Cassie's best friends Gwen and Ian. The author made those two seem like they're important characters and not just side characters that readers won't care about. I somewhat felt connected with those characters and learned to love the both of them. The author did a really good job on making the readers admire the characters in this book.
I always thought I knew what was going to happen next after each chapter, but I was wrong a couple of times. One of the great things about this book is that you never really know what to expect because of all the plot twists. I know most of the readers LOVE and ENJOY the book more when it surprises them and this book definitely has that aspect.
I'm not surprised this book has a high rating on GR. It truly deserves it and I recommend it to all the YA readers out there who enjoys paranormal romance. Trust me, you won't regret picking up this book. (;
*I received a copy of this book from the author in exchange for an honest review*
About the author:
Melissa Parkin is a Chicagoland native who feels weird referring to herself in the third person. When she's not binge reading, taking photographs, breaking the first rule of Fight Club, or playing music too loud, she's writing young adult paranormal romances.