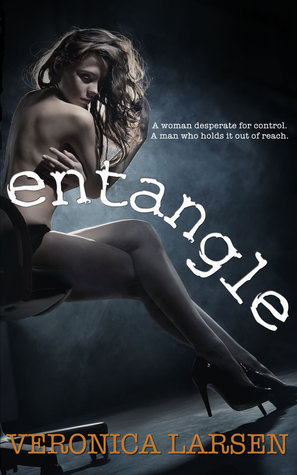 Genre: Romance
Publication date: December 1st, 2014
Read: February 2015
Pages: 248
Rating: 4/5
Summary:
It begins small.
His smoky blue eyes strike hers until the air between them flickers.
Her whispered suggestion blows the spark into a flame.
A guarded heart. A relentless pursuit.
An insatiable chemistry that yields to a torrid affair.
Alexis Stone
I tried to do things the right way. I wore the big white dress and rode off with Prince Charming. Then Charming changed his mind. Now I'm left to face the truth. I haven't moved on, not because I'm not over my ex but because I've been closed off to anything new.
Enter Leo. A gorgeous, blue-eyed specimen of a man. Tenacious in a way that stirs my desires alive for the first time in years. He also happens to be my newest employee.
I have two choices, I can either edge around the intense chemistry between us or walk right through it. I've never been afraid to go after what I want, but nothing can prepare me for what's on the other side.
[A standalone romantic drama. First book in a series of interconnected novels. Contains explicit content.]
My review:
"I guess the mind simply wants what it wants."
Allow me to begin by stating that I truly loved this book. I was determined to finish Entangle because I had to post my review within three weeks. I was so happy because it was really easy to read and the story was very interesting.
"Because love makes you crazy. We become fools that think love, in and of itself, is enough to fix broken things, broken people."
I loved Alexis, she was a strong, sassy and beautiful woman who was frightened of being heart broken again, that was why she didn't give in easily. I realized why she was like a bit cold and serious at times considering the fact that she was divorced and had a terrible childhood. I wasn't bothered with the way she acted before, during and after her time with Leo which was good because who would want an annoying main character right?
"Because our love will be worth baring our souls for."
Leo was a genuinely good man. At the beginning I thought he was a player and there were going to suffer a deal of jealous ex-lady friends who will try to destroy the relationship between him and Alexis. But no. There was one, but that was it. Leo was such a patient and romantic person. He and Alexis had been perfect.
I'd like to experience more about Alexis' past. I wouldn't want flashbacks, but I'dd want to know more about what happened to her and her mother. I hope I'll know more about her family issues in the next book with her sister Emily.
Lastly, I really recommend this book to all readers who's looking for a sexy and romantic story. This is the author's debut novel and is the first book of the Hearts of Stone series.
About the author: