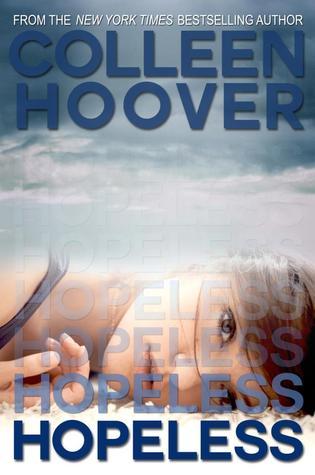 Genre: New Adult
Publication date: December 19th, 2012
Read: January 2015
Pages: 410
Rating: 5/5
Summary:
Sometimes discovering the truth can leave you more hopeless than believing the lies…
That's what seventeen-year-old Sky realizes after she meets Dean Holder. A guy with a reputation that rivals her own and an uncanny ability to invoke feelings in her she's never had before. He terrifies her and captivates her all in the span of just one encounter, and something about the way he makes her feel sparks buried memories from a past that she wishes could just stay buried.
Sky struggles to keep him at a distance knowing he's nothing but trouble, but Holder insists on learning everything about her. After finally caving to his unwavering pursuit, Sky soon finds that Holder isn't at all who he's been claiming to be. When the secrets he's been keeping are finally revealed, every single facet of Sky's life will change forever.
My review:
"I can't believe you think I'm hot."-Holder
"Shut up."-Sky
After so many times I told myself "I'll buy it next time..." I finally bought this book on my kindle app. This book was such a funny and emotional read. I loved every part of it.
I found Sky really different. The fact that she wasn't feeling any butterflies in her stomach while boys were kissing her was NOT normal. How she acted around Holder in the beginning was hilarious! Their scenes together made me laugh so hard that the plot twist just shocked me. I literally wasn't expecting it.
"When it's you and me, Sky...it'll never be anything less."
Dean Holder. He was so funny but then next thing you know he acted like you guys never even met. He just started acting like a snob which was strange when he just spent an awesome time with Sky. Regardless of his odd attitude, I liked that mysterious aspect of him.
"I want you to keep them open...because I need you to watch me give you the very last piece of my heart."
Even though this book was tragic and emotional, it didn't make me cry. However the writing and the story in general was really good. I enjoyed every second reading Sky's story. This was the second book I've read of Colleen Hoover and I'm really impress. I think I just became a fan. If I had to choose between Ugly Love and Hopeless, I think I love 'Ugly Love' a tiny bit better.
About the author:
Twitter and Instagram: @colleenhoover